Multifunction Wireless Bluetooth Speaker Mirror LED Alarm Clock Home Room Portable FM Radio Mini Speakers Digital Display Wake Up Table Desktop Clock
$21.28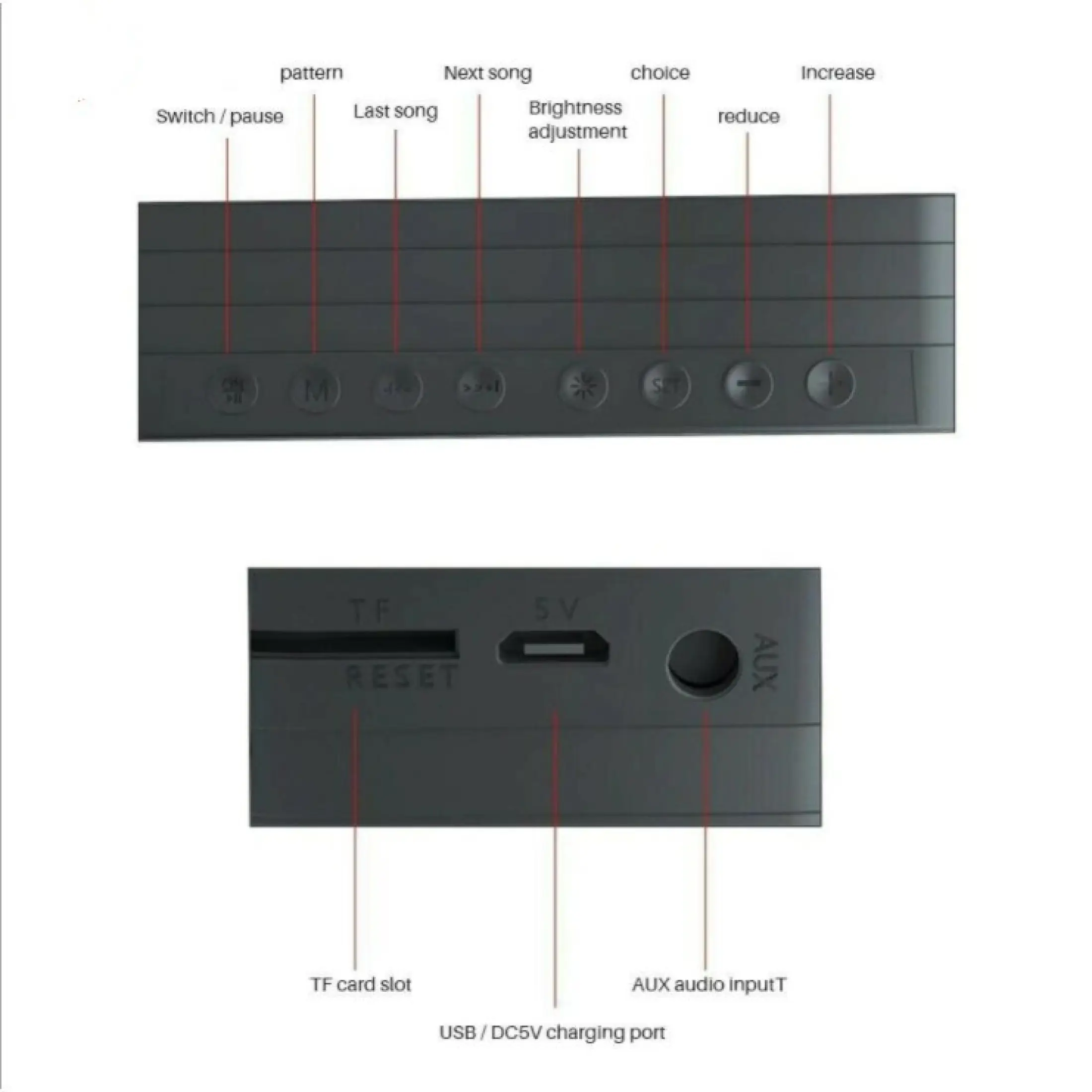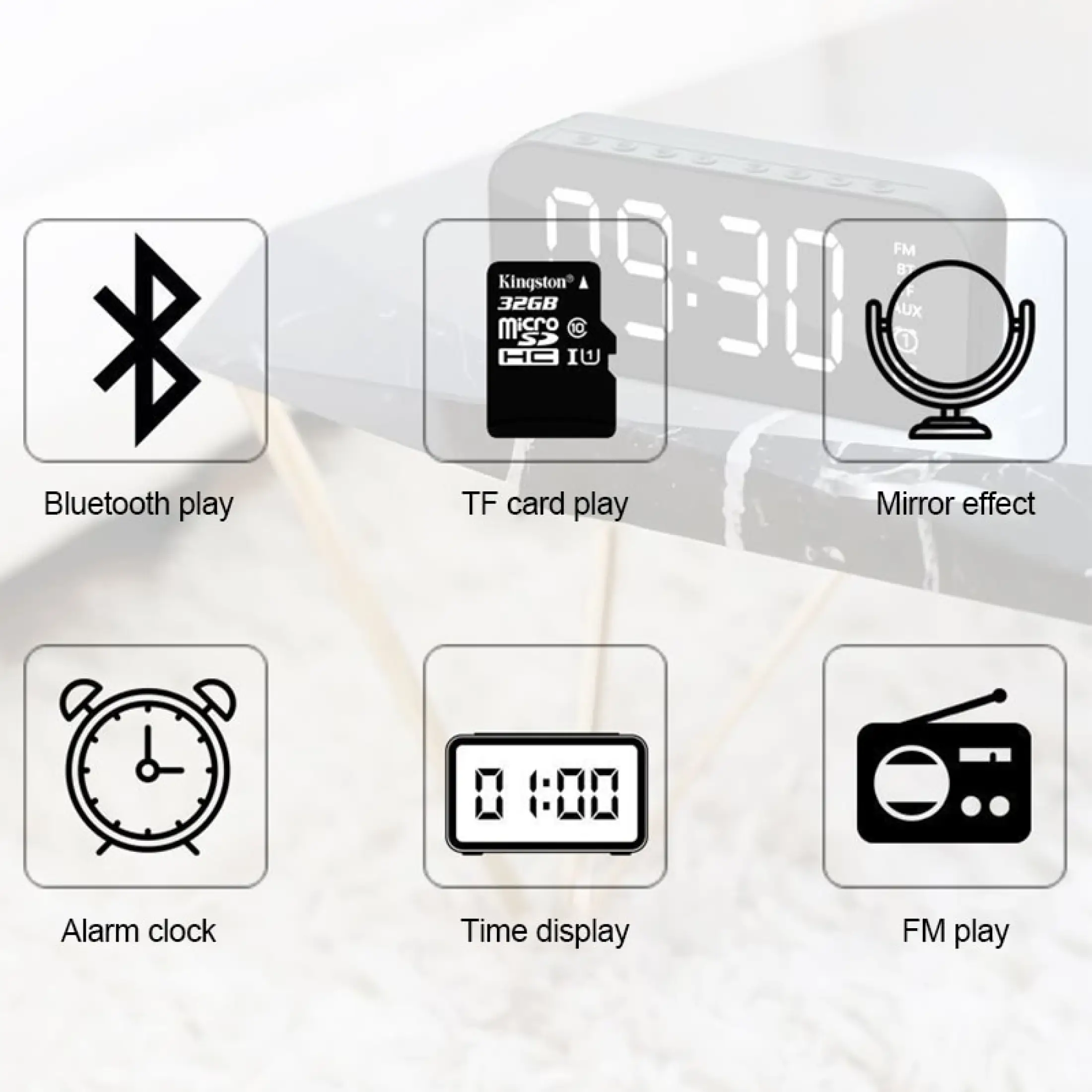 Bluetooth audio alarm clock product features:
1.High-fidelity wireless Bluetooth audio, MP3 player audio, computer (tablet) power amplifier.
2. Desktop placement design, which integrates the functions of a small home alarm clock, a wireless Bluetooth speaker, an MP3 player, and a small computer speaker.
3.The front lens technology can be used as a mirror, which is simple and convenient, with multiple functions in one machine.
4.Dual digital alarm clock design, the alarm clock that is set once and saved twice is the first choice.
5.The time is displayed in large fonts, the brightness can be manually adjusted, and the dimming can be automatically adjusted to ensure easy reading and do not affect sleep at night.
6. Bluetooth version: 5.0, input power: 5B=1A, output power: 3W, FM receiving audio segment: 87.5-108MHz, use time: 2-3 days, speaker unit: single speaker + bass diaphragm, connection method: wireless Bluetooth/AUX/TF card.
Compare
Description